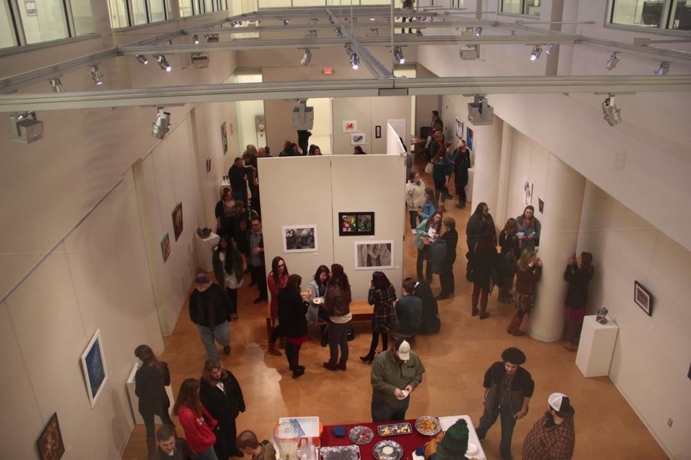 Exhibitions
THE ANNUAL JURIED STUDENT ART EXHIBITION: "THE KIT AND THE KABOODLE"
Bailey Radnitzer, Chelsea WIllis, Ben Reiter, Jessica Rogers, Brittany Rose
This is the annual juried student art exhibition that takes place at the end of the calendar year. Students are allowed to enter four works in an array of categories, including Drawing, Painting, Ceramics, Fibers, Printmaking, and Digital Media. The Juror for this year's exhibition was Scott Zieher.