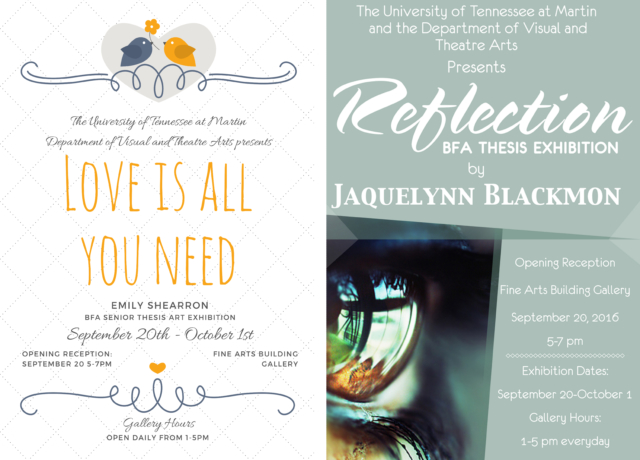 Exhibitions
LOVE IS ALL YOU NEED // REFLECTIONS
Emily Shearron
Jaquelynn Blackmon
The University of Tennessee at Martin Department of Visual and Theatre Arts Presents "Love is All You Need" and "Reflections", two senior BFA thesis exhibitions by Emily Shearron and Jaquelynn Blackmon.
Love is All You Need explores the idea that healthy, loving relationships play a major role in human growth and development through painting and printmaking.
Reflections focuses on the idea of exploring thoughts, memories and fears.