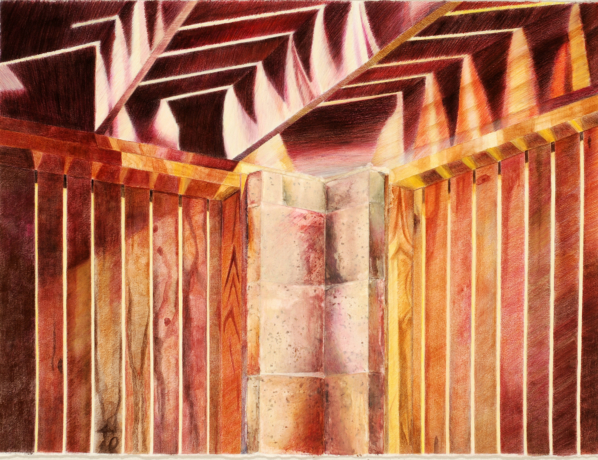 Exhibitions
PEGGY LELAND: ABSTRACTED SURROUNDINGS
Peggy Kretchmar Leland
Knoxville artist Peggy Kretchmar Leland uses hot wax to create abstract encaustic paintings, often incorporating elements of nature and architecture. Leland holds two masters degrees: one in educational administration and one in art education. She recently retired from a twenty year career teaching high school art. The exhibit includes twelve works.
---
Peggy received her Masters in Art Education from the University of Tennessee, Knoxville and taught high school for twenty years, following her job as Program Manager of TVA's Regional Arts Program and as an Education Specialist. She also co-organized the UT Arts Academy for High School Students.
Leland earned a B.F.A. in painting and has received scholarships to Arrowmont School of Arts and Crafts, The Tennessee Arts Academy, and the Teacher Institute in Contemporary Art at the School of the Art Institute of Chicago. Her work has been exhibited throughout Tennessee.