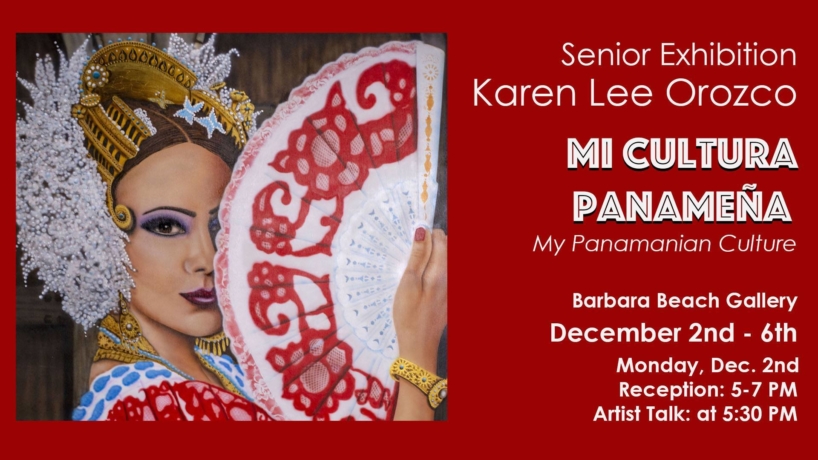 Exhibitions
KAREN OROZCO: MI CULTURA PANAMEÑA
Karen Orozco
Karen Orozco: Mi Cultura Panameña - BFA Thesis Exhibition
The Department of Art + Design at APSU is proud to present Mi Cultura Panameña Karen Lee Orozco's BFA Senior Thesis Exhibition in the Barbara Beach Gallery on the 2nd floor of the Art + Design building from December 2nd - December 6th.
There will be an opening reception Monday, December 2nd from 5-7pm with remarks by the artist at 5:30pm. The gallery will be open daily from 9am-4:30pm.
The exhibition is free and open to the public.