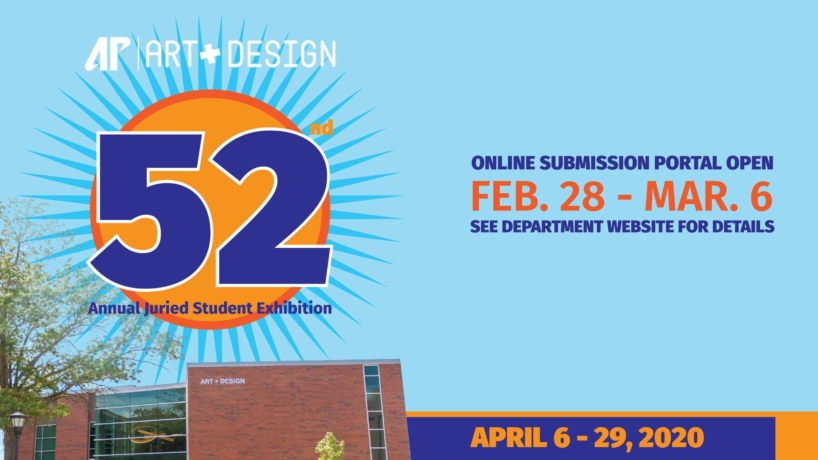 Exhibitions
52ND ANNUAL JURIED STUDENT EXHIBITION
AS A RESULT OF CLOSURES DUE TO COVID-19, PLEASE FOLLOW GALLERY WEBSITE AND SOCIAL MEDIA PLATFORMS FOR SCHEDULING UPDATES AND VIRTUAL EXHIBITION CONTENT.
---
The 52nd Annual Juried Student (virtual) Exhibition will open Monday, April 6 @ 9 am. You can visit the exhibition here: https://www.apsu.edu/art-design/. The exhibition will stay open 24/7 and run thru April 30.
This year's exhibition was juried by Hallie Ringle, Hallie Ringle is the Hugh Kahul Curator of Contemporary Art at the Birmingham Museum of Art.