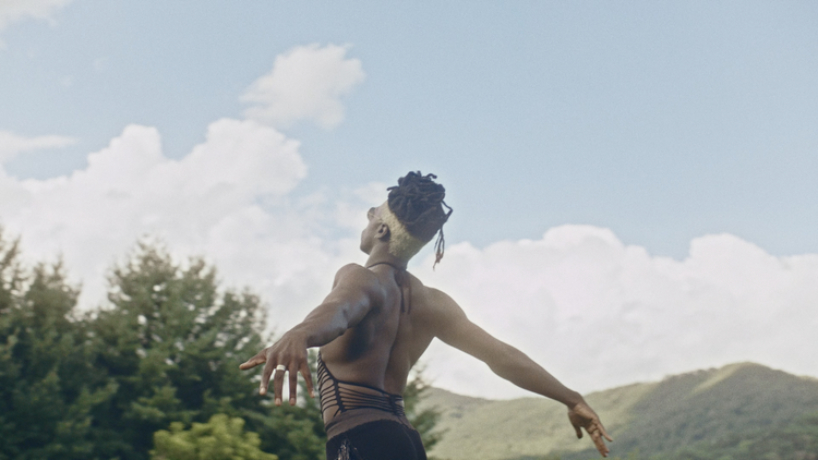 Exhibitions
Y'ALL DON'T HEAR ME: THE BLACK APPALACHIA
Amanda Banks, Jabari Browne, Kamau Bostic, Kywaun Davenport, Laiza Fuhrmann, Nikki Giovanni, Genesis The Greykid, Vandorn Hinnant, Frederick Johnson, Ashley Jones, Mary Martin, Charlie Newton, Iantha Newton, Mikael Owunna, Travis Prince, Walter Reap, Justin Rocha, RaMell Ross, Jessica Scott-Felder, Larry Silver, Myke "Murda" Stallone, Moses Sumney, Raymond Thompson, Carrington Ware, Crystal Wilkinson, Coco Villa
The exhibition title was inspired by my late grandfather, Floyd Whiteside, a retired pastor from Muscle Shoals, Alabama who resided in Chattanooga, Tennessee. He would often use the phrase in his sermons when the spirit was moving or when he wanted to make sure the congregation was keeping up. While preparing for the exhibition and thinking of home, his words kept ringing in my ear. "Y'all Don't Hear Me" is a statement by someone who feels disregarded, and to me, that resonates with the Black Appalachian community. You don't hear us because you're not listening; you're not listening because you don't know we exist. I want to amplify our narrative and remind people that there are quality artists creating in the mountains.
To address the ignorance of the Black mountain community, I selected works relating to five major principles that continued to rise in my research of the region: Family, Spirituality, Labor, Land (Sustainability), and Pride. These morals apply to not only African-Americans but the Appalachian culture as a whole. I chose to exhibit these values through era-curation to emphasize their longevity over generations, proving that they're still being exercised today and more than likely to be continued in the future. The eras are in 60-year intervals, aligning with historic moments of Black excellence such as the Black Power movement of the 60's and today's Black Lives Matter movement. The future, circa 2080, is projected based on our current trajectory of advancing technology and efforts to reconnect with our roots.
Understanding the importance of engagement, I wanted to create a welcoming and interactive environment for guests, which is why the curation layout features 'candid corners.' These photo-op areas emphasize the theme of home through interior design* and allow visitors to safely sit, pose, and connect with the work.
Although the base of the project is visual arts, music and language are highly recognized components of the Appalachia. Poetry by Nikki Giovanni and Crystal Wilkinson is included throughout the collection, along with playlists for each era (available on YouTube). Together, each of these creative components pushes the exposure of Black artists and adds to the ambient experience for the public to better understand our culture.
A collection highlighting the values and legacy of Black Appalachian culture, featuring native and local Black artists across 13 Appalachian states whose works exemplify the community's enchanting beauty and give clarity to its unknowns.