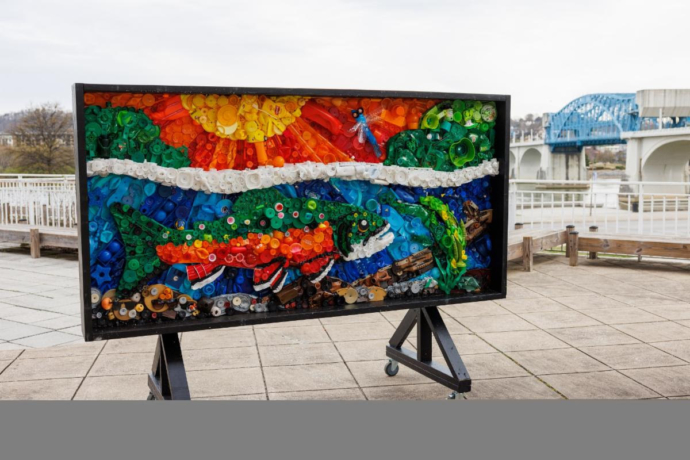 Exhibitions
WASHED ASHORE
More than a dozen artistic installations of aquatic animals made out of recovered plastic debris are on exhibit throughout the campus of the Tennessee Aquarium and IMAX 3D Theater. The Washed Ashore exhibit is presented by the Tennessee Department of Transportation's Nobody Trashes Tennessee litter prevention campaign with additional support from Unum.
Each colorful work was meticulously crafted by artists with Oregon-based nonprofit Washed Ashore using actual recovered litter to raise awareness of the threat water-borne plastic pollution poses to aquatic life. With their whimsical depiction of jellyfish, seahorses, otters, sharks and other animals, Washed Ashore's works are eye-catching and thought-provoking. In addition to the works created by Washed Ashore, guests exploring the Discovery Hall gallery on the third floor of the River Journey building will encounter a sculpture of a Southern Appalachian Brook Trout. This enormous work was made by Aquarium employees out of plastic items collected internally last summer and fall.
Access to view Washed Ashore artwork installed in the Aquarium is included with Aquarium admission. Works installed outside the Aquarium may be enjoyed for free. For more information about Washed Ashore, visit washedashore.org/.