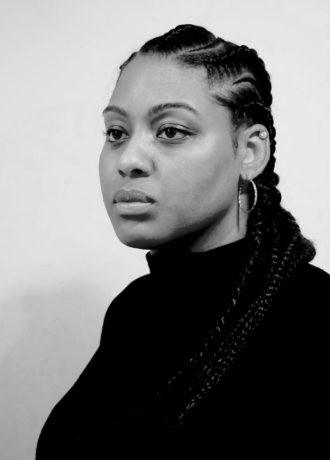 Exhibitions
UTC ART 2021 ANNUAL JURIED STUDENT EXHIBITION
Announcing the UTC Dept of Art 2021 Annual Juried Student Exhibition with guest juror Ellex Swavoni.
About Ellex Swavoni
Ellex Swavoni (American, she/her) is a multi-disciplinary, contemporary artist living and working in Atlanta, GA and hailing from Louisville, KY. Swavoni holds a BS in Graphic Design from Campbellsville University, Campbellsville, KY. As a child, she became enchanted by art toy design, and the onslaught of information the Internet brought. Throughout her formative years, she taught herself the art of sculpting, mold making, and other home manufacturing techniques. She uses her love for toy design, sculpting, ancient spirituality, and graphic design, to create sobering works that speak on her view of the world around her. She captures and translates her experiences into future ancient symbols, music, and minimal abstract works.
Swavoni is currently based in Atlanta, where she is developing a series that proposes the importance of empowering ourselves by creating the conditions of love, using fantasy, design, and music. She continues to cross-reference modern ideas and techniques with ancient symbology in her work, as well as advance her Fine Art and Design education.