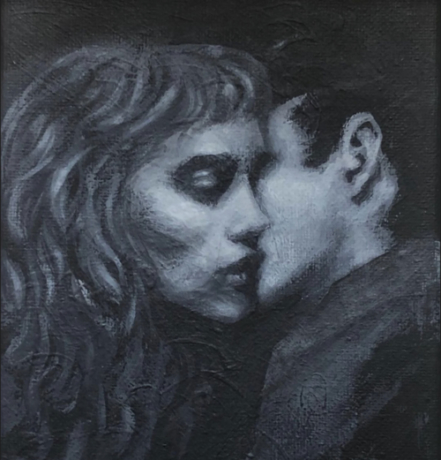 Exhibitions
TEEN CURATORS: A THIN LINE
Human love has no easy answer, no definitive end. So how does one define what love is within boundaries marked so clearly by hate? In a society that pits people against each other, how can one really know for certain what love is? It is so easy to think of love simply in a romantic manner. However, in A THIN LINE, many different types of love/hate are displayed in order to give a look into all different interpretations. Our exhibition prompts the viewer to explore how they define love in its absence.
CURATOR BIOS
Chance Earles (she/they) is a junior at Hixson High School and an aspiring filmmaker in the Chattanooga area. Through Teen Curators, Chance is most excited to learn how different perspectives play a role in making a great exhibit. She also wants to learn how curating can help complement her film experience. Chance enjoys Wes Anderson films and attempts fruitlessly to catch up on sleep on the weekends.
Ansley Giffin (she/her) is a junior and student-athlete at Girls Preparatory School. Ansley is excited by collaboration and the process of sharing a "group's vision." She loves creating art and chose Teen Curators as an "incredible opportunity" to create a gallery full of other people's artworks
Car Riede (they/them) is a junior at Girls Preparatory School and an aspiring art student in Chattanooga, Tennessee. Alongside art, they enjoy dissecting art theory, philosophy, and photography. To Car, curating acts as a way of sharing stories and providing a more widespread platform and safer environment within those spaces.