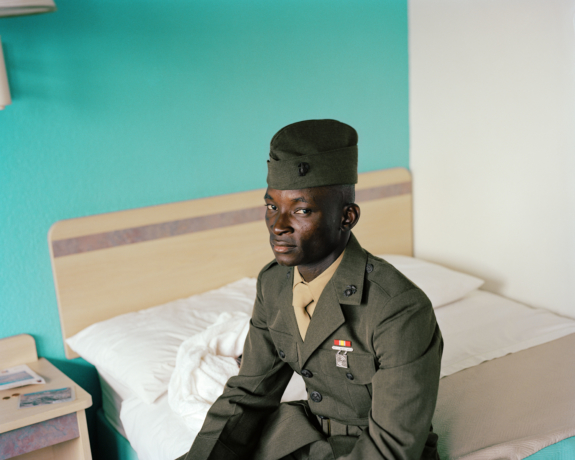 Exhibitions
SOUTHBOUND: PHOTOGRAPHS OF AND ABOUT THE NEW SOUTH
AS A RESULT OF CLOSURES DUE TO COVID-19, PLEASE FOLLOW GALLERY WEBSITE AND SOCIAL MEDIA PLATFORMS FOR SCHEDULING UPDATES AND VIRTUAL EXHIBITION CONTENT.
---
The Hunter Museum is pleased to present Southbound: Photographs of and about the New South, featuring more than 200 images by 56 photographers and representing the largest exhibition of photographs of the American South in the twenty-first century. The exhibition will open Friday, January 31, 2020.
The history of the American South is among the most storied of any region in the world. As a result of its cultural vitality and the diversity of its inhabitants, the area has also come to be among the most photographed. Since capturing the essence of this complex region and its inhabitants would be impossible – even with two hundred images – the exhibition presents a kaleidoscope view. With multiple perspectives, each viewpoint comprises a single facet that taken together represent a multilayered, colorful vision of a region steeped in tradition yet constantly changing.
"Southbound pushes the understanding of the South from a place that has been traditionally misunderstood as mysterious or different to one that is provocative, complex, and self-reflective," notes Hunter Museum Associate Curator Natalie Mault Mead. "The images are often familiar and yet strange at the same time, making you rethink about the place that many of us call home."
The Southbound exhibition will be divided into four themes: Glimpses into Communities, the Environment, Autobiographical/Personal, and Coming to Terms with the Past. Within them, visitors will explore issues both specific to the South and universal in nature, such as the impact of man on nature, stereotypes, and economic growth. Accompanying the photographs in the Hunter galleries will be an interactive "cluster map" that highlights characteristics mostly unique to the South. Furthermore, an extensive stand-alone website, southboundproject.org, features critical essays, videos profiling individual artists, and 350 additional photographs of the region.
Over the course of the exhibition and using the four themes as a launching point, the Hunter will offer a number of related events, including artist talks, film screenings and discussions, community dialogues, and even a chef's tasting. Visit huntermuseum.org for complete event listings and links to additional Southbound materials.
---
Southbound: Photographs of and about the New South was organized by the Halsey Institute of Contemporary Art at the College of Charleston in Charleston, South Carolina.
---
image: Susan Worsham, Marine, Hotel near Airport, Richmond, Virginia from the series By The Grace of God, 2009, Archival Pigment Print, 32 x 40 inches, Courtesy of the Artist