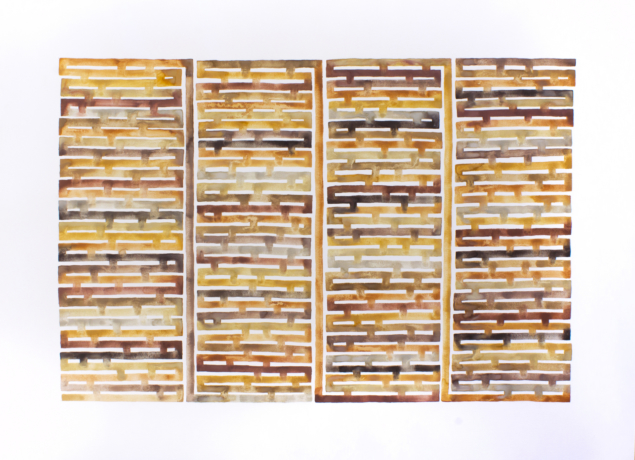 Exhibitions
AMANDA BRAZIER: ROCKS CRY OUT
Amanda Brazier
Rocks Cry Out features artist Amanda Brazier's continued exploration into the language of clays and stones. Her work considers shelter: its structure, materials, and role as a facilitator of relationships. She makes paint from pigmented rocks gathered near her home, constructing a painted sanctuary embedded with the quiet witness of the land.
The multi-layered history and geology of her home in Chattanooga is the focus of In Place, a series of 100 watercolors painted at both familiar and significant sites.
The John C. Williams Gallery is located on the second floor of Brock Hall and is open Monday-Friday, 8:00 a.m. until 5:00 p.m. Appointments recommended.