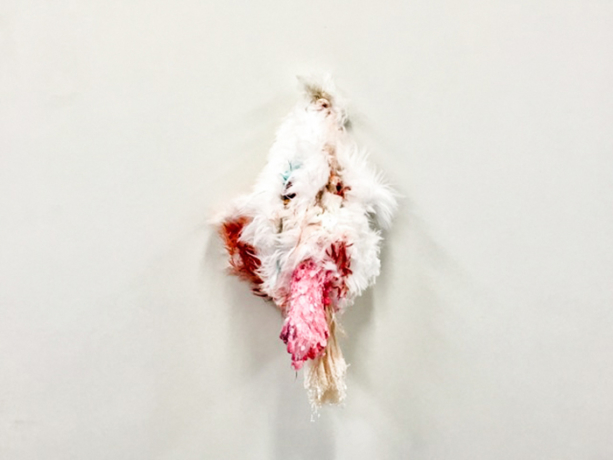 Exhibitions
KIRBY MILES: NECTAR
Kirby Miles
Join us for an opening reception for UTC Painting and Drawing Alumnus Kirby Miles! Miles is currently earning her MFA from Cranbrook Academy of Art in Michigan and we are excited to exhibit some of her new work from her intensive studies.
Miles' work centers around a balanced trauma that is texturally rich and vibrant, a space that is precariously close to being "too much": Though inviting and almost deliciously edible, it is actually poison. This space contains her memories and mechanisms both real and fabricated that envelope those traumas. It is something that seems strangely familiar down to the last sticky drop.
The exhibition will run from Saturday, November 11th, and will be up through November 26th.