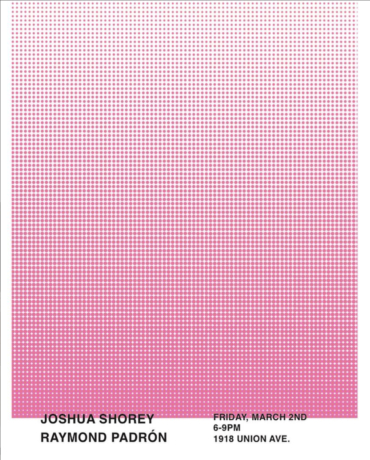 Exhibitions
JOSHUA SHOREY + RAYMOND PADRÓ​N
Raymond Padrón, Joshua Shorey
VERSA's debut opening featuring new work by artists, Joshua Shorey and Raymond Padrón.
---
Tonight is the night! 6-9PM, hope to see you all soon! Parking is located in the back of the Mercy Junction building. Please come through the front entrance. We are super excited!
---
Thank you to everyone who was able to make it to VERSA's debut opening. Special thanks to Ray and Josh for being our first exhibitors. If you missed it, get in contact with us to set up an appointment! The show will be up until March 16th.
Stay tuned for our next show, we are just getting started! Thanks again for your support!