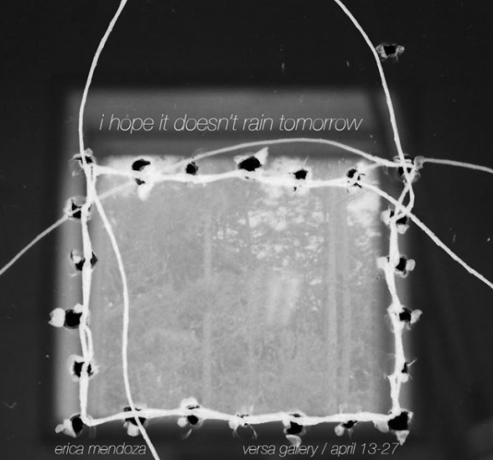 Exhibitions
I HOPE IT DOESN'T RAIN TOMORROW
Erica Mendoza
We are thrilled to announce our next exhibition i hope it doesnt rain tomorrow by Erica Mendoza.
From the artist:

a sort of dread over something pretty mundane: something as benign as water,
something as rough as water.
"Just wear a rain coat." "Just bring an umbrella."
It's hard to prepare for what you don't know, And you won't know until you look outside.
Even then, you could still be wrong.