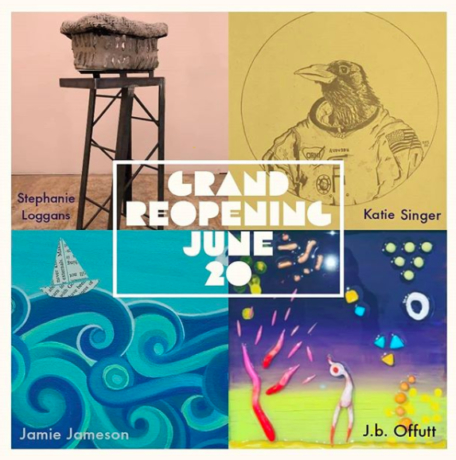 Exhibitions
GRAND REOPENING BENEFIT ART EXHIBITION
For this benefit event, we are safely and sensitively reopening with a big beautiful art exhibition. In order to maintain control over the amount of people attending we are having a Grand Re-Opening RSVP with four different show times to chose from. The limit is set at (20) tickets and/or (40) people. This will ensure adequate spacing for distancing and won't be open to the public. This show will feature 20+ artists with previews of some works for the July 2020 LockDown show.
1:00pm - 3:00pm is designated for all ages, alcohol free. 3:00pm-5:00pm is all ages. 5:00pm-9:00pm times are ages 18+. Drinks and hors d'oeuvres are provided for all show times.
RSVP for more detailed information.