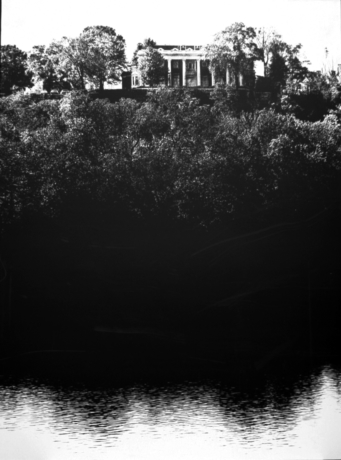 Exhibitions
EVOLUTION OF A MUSEUM
With three buildings spanning different architectural periods and housing an important collection of American art, the Hunter Museum commands quite a physical presence on the bluff overlooking the Tennessee River and, since its 1952 founding, has played a critical role in Chattanooga's cultural life.
The physical development of the Hunter Museum, from the 1905 mansion owned by George Thomas Hunter to the 1975 and 2005 additions, reflects international architectural and building trends, mirrors decades of change in Chattanooga itself, and has kept pace with the museum's growing collection, which some might say includes the buildings themselves. The museum's newest exhibition, Evolution of a Museum, delves into the legacy of George Thomas Hunter, the architecture of its three buildings, and the growth of the Hunter as an institution. Evolution of a Museum opens Friday, August 17, 2018.
In addition to the Evolution of a Museumexhibition, Hunter curators have dedicated a space to the Hunter's founding patron and namesake, George Thomas Hunter. Located on the top floor of the mansion (Mr. Hunter's former home), this mini-exhibit, The Legacy of George Thomas Hunter, details Mr. Hunter's life, his role in the creation of the museum, and how his philanthropic efforts still impact the Chattanooga community today.
"The Hunter is such an iconic presence in Chattanooga," notes Executive Director Virginia Anne Sharber. "Evolution of a Museumand Mr. Hunter's room pay tribute both to the museum's roots and to the vision of community leaders over the decades who have supported the growth of this wonderful institution. We hope the exhibit will provide some "a-ha!" moments for locals as well as give visitors to Chattanooga a better understanding of how the museum has grown along with the city through the years."