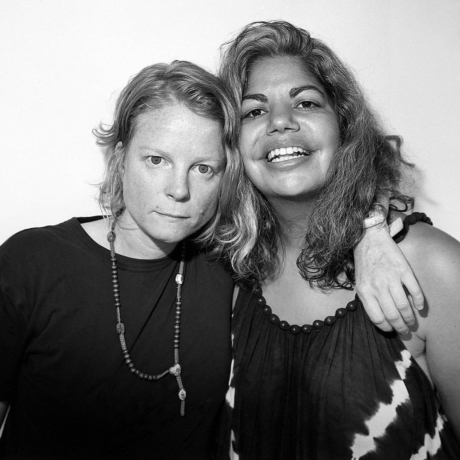 Exhibitions
ELLEN LETCHER & JULIE TORRES
Ellen Letcher, Julie Torres
University of Tennessee at Chattanooga associate professor of painting and drawing Christina Vogel is pleased to present work by artist-curators Ellen Letcher and Julie Torres at Office Space.
Bio | Artists and partners Ellen Letcher and Julie Torres have been curating independently and together for the past 10 years. They met in 2010 at Famous Accountants, the Ridgewood, NY gallery that Letcher co-founded in 2009, and moved together to Hudson, NY in 2016. They enjoy collaborating as both artists and curators, as well as making their own work and organizing their own projects.
In 2018, Letcher and Torres took the reins at LABspace gallery in Hillsdale, NY, founded by artist Susan Jennings. They are deeply engaged in the Hudson Valley, Berkshire, and greater NY art communities through connecting artists at LABspace, attending area exhibitions and studios, exhibiting their own artwork, and guest-curating in other spaces. Their projects have been featured in the New York Times, Wall Street Journal, Huffington Post, Hyperallergic, Brooklyn Magazine, Chronogram and Two Coats of Paint. They kick off their second year of programming at LABspace by inviting every artist on their email list to participate in a sprawling holiday show of 200–300 artists.
Directly informed by Dannielle Tegeder's Faculty Office project, through this curatorial endeavor, Vogel invites artists to show their work in her UTC faculty office to create new opportunities to engage with contemporary art. It is in the spirit of connecting with artists from beyond of our region, with the aim to bolster our artistic community by building new relationships, that this project has been developed.
Artist Talk & Opening Reception: Wednesday, January 15, 6–8pm
The artists will give a public talk centered on artmaking, curating, and running a thriving artist-run space in upstate NY (6–7pm in Derthick 101) followed by an Office Space opening reception (7–8pm in Bretske 203). Made possible with generous support from a UTC High-Impact Practices Development Grant.
Office Space is located on the campus of the University of Tennessee at Chattanooga in Bretske Hall 203. Office hours are Monday 2–4pm or by appointment (christina-vogel@utc.edu), on view through February 24.