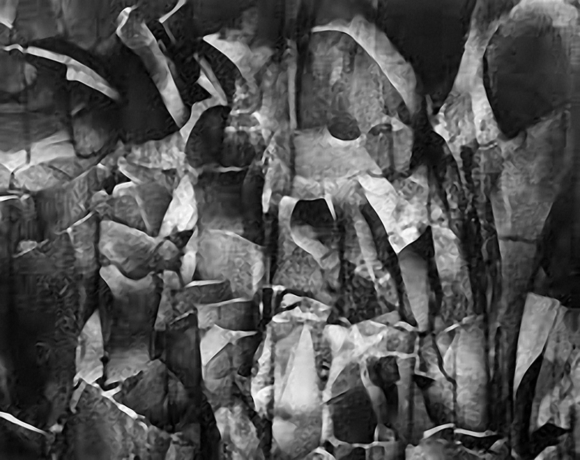 Exhibitions
DYNAMIC RANGE: COLLECTING BLACK AND WHITE PHOTOGRAPHY
Alfred Stieglitz, Edward Steichen, Manuel Alvarez Bravo, Paul Caponigro
Explore the work of photography greats Alfred Stieglitz, Edward Steichen, Manuel Alvarez Bravo, Paul Caponigro and others, all drawn from the private collection of Dr. David Dennard. Dennard, an avid photographer, was inspired by the Photo-secessionists, pictorialists and especially the transcendental work of Paul Caponigro and began slowly building a collection that covers a wide range of early to late 20th century works. This exhibition considers the significance of these movements in American photography and the influence on artists today. A complementary small exhibition highlighting additional works by Paul Caponigro will be in Gallery 5.
Organized by the Hunter Museum of American Art.
---
Image Credit: Paul Caponigro (b. 1932), Rock wall, Connecticut, 1958, gelatin silver print, 31 x 27.5 inches. Collection of David Dennard.