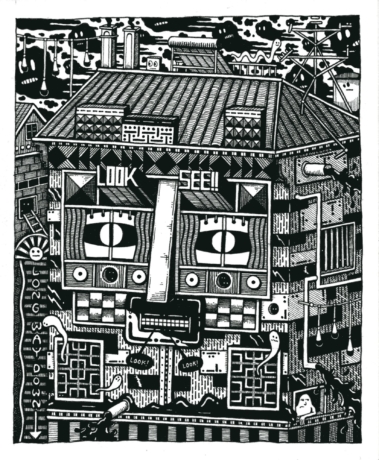 Exhibitions
AVA JURIED MEMBERS EXHIBITION
John Allen
Marc Boyson
Anna Carll
Leah Dalton
Amber Droste
Leslie Dulin
Susan Fox
Jerry Hagaman
Michael Holsomback
Eilin Midtbo
Judith Mogul
Carrie Pendergrass
Rylan Thompson
Bonnie Vetterick
Meri Wright
The Association for Visual Arts will end its 2016 exhibition season with a juried AVA member show. This show for AVA members only will feature, by juror selection, some of the best professional and emerging artists in Chattanooga.
This year's juror is Katie Hargrave. Hargrave (b. 1985 Chicago, resides Chattanooga, TN) is a professor at the University of Tennessee Chattanooga. She received her MFA in Intermedia from the University of Iowa, MA from Brandeis University, and BFA from the University of Illinois. Her work has been shown at DIY spaces, university galleries, non-profits, and festivals. She is a member of the collaborative groups "The Think Tank that has yet to be named" and "Like Riding a Bicycle."
The winner of the Best in Show award will receive a solo show at AVA in November 2017. Hargrave will announce the winner at the opening reception on December 2.