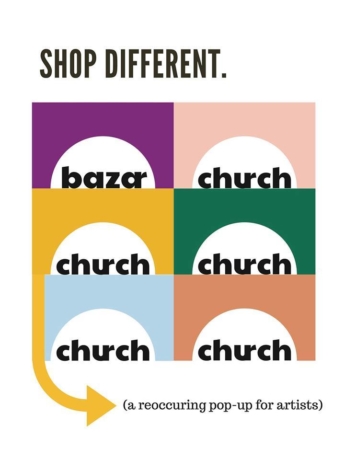 Exhibitions
ARTIST POP-UP: CHURCH
CHURCH, you ask? Well, we had a fun idea that maybe you all want to Shop Different on a Sunday more often while also supporting local artists.

CHURCH will feature a variety of artists ranging in a multitude of styles so you'll be sure to find something new each time. We really want to provide a market for artists to mingle and sell their wares more frequently than just on the walls of the gallery.

The coolest part about this? Well, the artists get to keep 100% of their profit.

Come on out, grab a beer, shop around and make a new creative friend.