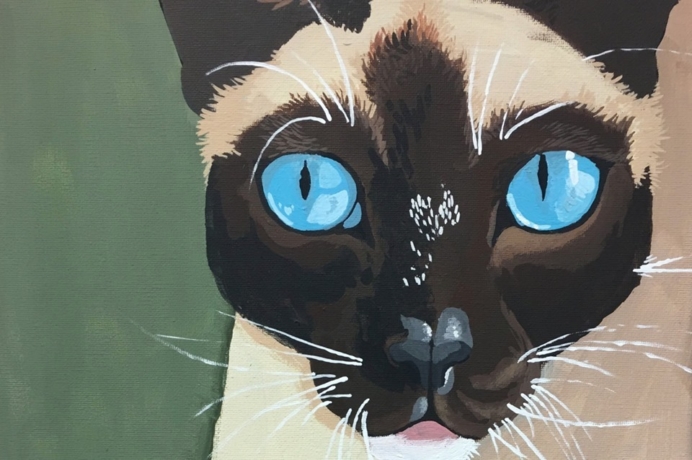 Exhibitions
7TH ANNUAL ARTS MEOW
The 7th annual ARTS MEOW, a celebration of community cats, is happening August 2 at the Exum Gallery in St Paul's Episcopal Church in conjunction with First Friday. No longer in October on National Feral Cat Day, we've moved into Summer. Our art sale features cat-themed and cat-inspired works by local artists.
While opening night is August 2nd, the show will remain up for almost a month until the 25th. Hours for the remainder of the show: Open 9a-4p Monday thru Thursday. The exhibit will close Sunday, August 25.
What is First Friday, you ask? Every First Friday night of the month, participating Chattanooga galleries, artist studios and arts-focused businesses will unite to showcase our local arts through extended operating hours. The Exum Gallery is right next to Chattanooga WorkSpace and the area 61 Gallery pop up in the West Village.
Proceeds will benefit The Alice Fund, providing medical care and support for cats in need. There are no reservations or admission fee required and the event is free.
Learn more about what we do at TheAliceFund.org