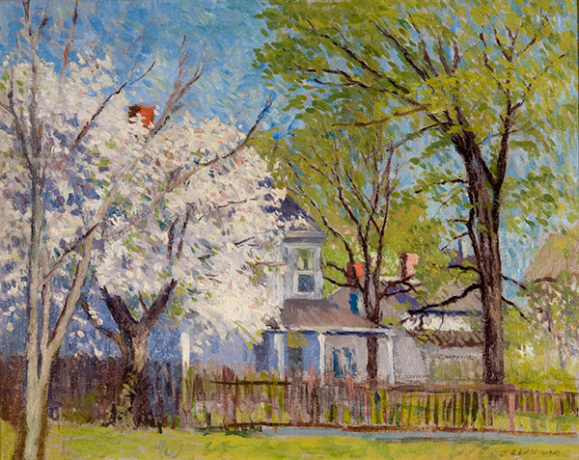 Exhibitions
IN A NEW LIGHT: AMERICAN IMPRESSIONISM 1870–1940
Childe Hassam, George Inness, Thomas Moran, John Sloan, Ernest Lawson, Daniel Garber, Guy Carleton Wiggins
A sweeping survey of American Impressionism embracing precursor, contemporary and subsequent movements, In a New Light: American Impressionism 1870–1940 features works by artists including Childe Hassam, George Inness, Thomas Moran, John Sloan, Ernest Lawson, Daniel Garber and Guy Carleton Wiggins.
This exhibition provides a thought-provoking historical context for American Impressionism by positioning it between the Hudson River School—whose majestic landscapes influenced, and then gradually gave way to, French Impressionist–inspired works—and the modernist trends evident in the later pieces on view. The works included are a reflection of the changing mindset of America from the mid-19th to the early 20th century. The exhibition concentrates on regional artists' colonies established across the United States. It explores the ways in which local artists interpreted America's rural, maritime and urban spaces and portrayed daily life using the Impressionist devices of capturing the moment with brisk brushstrokes, a vibrant palette and atmospheric effects.
This exhibition has been loaned through the Bank of American Art in our Communities® program.
Event Image Credit: Mabel Woodward (American, 1877-1945). "Flower Garden," c. 1910. Oil on canvas. Bank of America Collection.