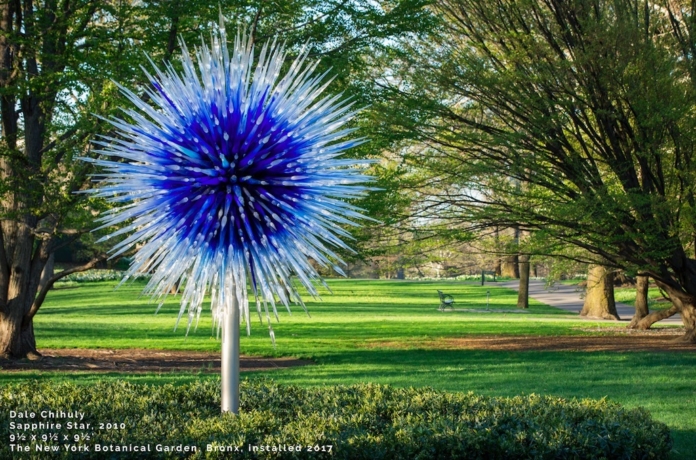 Exhibitions
CHIHULY AT CHEEKWOOD
Dale Chihuly
Cheekwood is delighted to present Chihuly at Cheekwood in the spring of 2020, together with the reopening of its acclaimed Carell Woodland Sculpture Trail. Chihuly at Cheekwood will feature large-scale installations in the gardens of the historic estate as well as pedestal works presented in the Cheekwood Mansion art galleries. Outdoor installations will include two pieces on the newly-accessible Carell Woodland Sculpture Trail Hickory Loop, as well as two new, site-specific works created for this exhibition. A monumental sculpture will be on view in the Frist Learning Center Great Hall.
Opening April 25, 2020, Chihuly at Cheekwood celebrates the 10th anniversary of Chihuly's 2010 blockbuster success at Cheekwood while also commemorating the 60th anniversary of Cheekwood as a public institution.
Visitors may view the exhibition during the daytime as well as during evening hours on Thursday through Sunday.