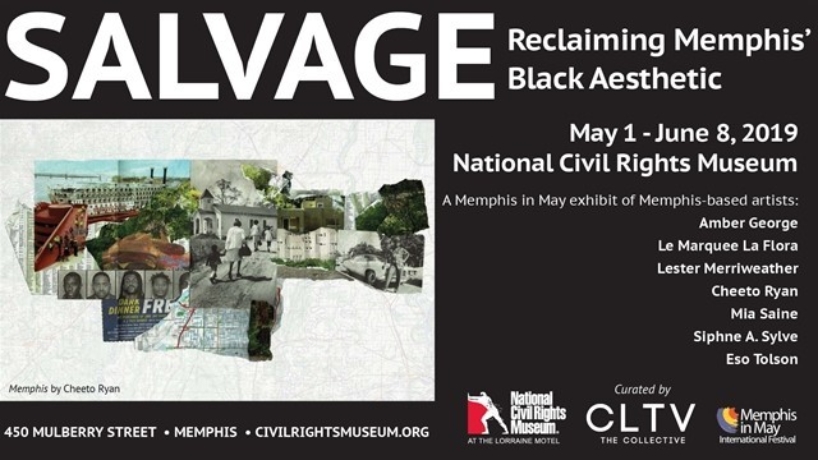 Exhibitions
SALVAGE: RECLAIMING MEMPHIS' BLACK AESTHETIC
Amber George, Le Marquee La Flora, Lester Merriweather, Cheeto Ryan, Mia Saine, Siphne A. Sylve, Eso Tolson
The National Civil Rights Museum is partnering with The CLTV (The Collective) along with Memphis in May, to own and celebrate narratives often ignored in the mainstream visual story. The CLTV has curated SALVAGE: Reclaiming Memphis' Black Aesthetic, a visual art exhibition. SALVAGE is showing through June 8, 2019 in the museum's State of Tennessee Gallery, and is included with museum admission.
SALVAGE exclusively premieres original work from Memphis-based, African-American artists including Amber George, Le Marquee La Flora, Lester Merriweather, Cheeto Ryan, Mia Saine, Siphne A. Sylve and Eso Tolson.
Each year, the museum partners with Memphis in May to honor a celebrated nation during the festival. With Memphis as the featured locale in 2019 in tribute to the Bicentennial Celebration, "Bring Your Soul," the museum is partnering with The CLTV to highlight Memphis artists who are carving a future to artistic freedom.