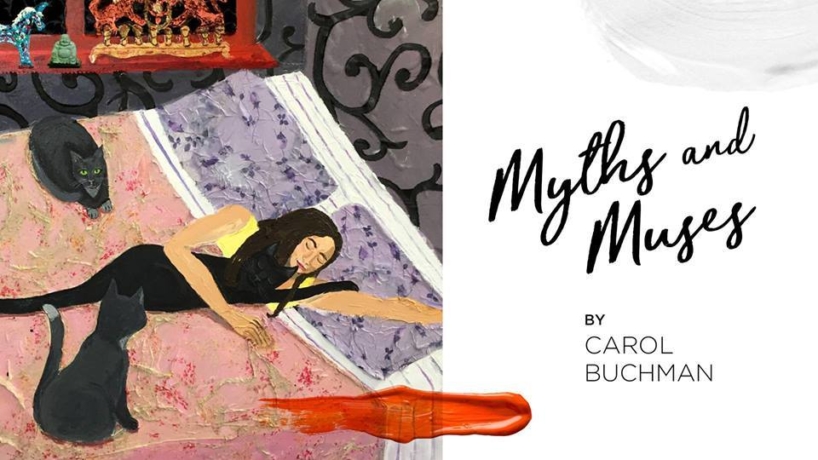 Exhibitions
CAROL BUCHMAN: MYTHS AND MUSES
Carol Buchman
Carol Buchman's interpretive landscapes explore mythical, exotic outer and inner worlds. She says she welcomes the creatures which appear frequently in her work as "symbolic of protector, witness, spiritual guide, companion and sometimes, just impish muse." Ms. Buchman's extensive vocabulary of bold color, collage materials and varied painting mediums layer her work with richness and depth. Works in this collection were created on site in Italy, the Yucatan, Colorado and her Memphis Studio.
A New York/Boston transplant, Carol Buchman received her BFA from the Massachusetts College of Art in Boston and an MFA from Boston University School for the Arts. Her paintings have been collected and exhibited in museums, synagogues, public and private spaces, schools, and corporate offices. Ms. Buchman was also commissioned by the Women's Foundation of Memphis in 2014 to paint a legend portrait. Six of her whimsical paintings are now hanging in Memphis area children's hospitals. Ms. Buchman had two pieces in the Jerusalem Biennale in 2017 as well. In addition to her featured work, she has been teaching art to children in Midtown Memphis for over 25 years.
To learn more about her work, visit www.carolbuchman.org.