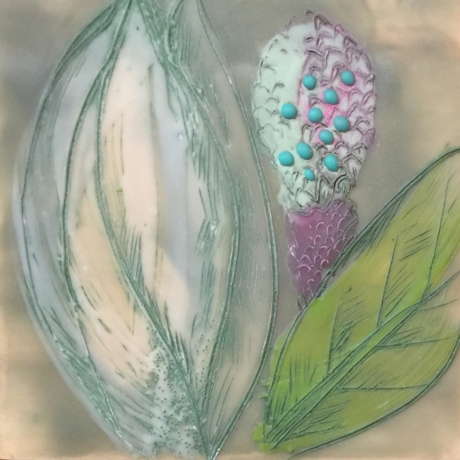 Exhibitions
KNOXVILLE GIRLS ART SHOW AT PIONEER HOUSE
Laura Baisden, Julie Belcher, Peggy Hambright, Amanda Humphreys, Cara Pfennigwerth
Come see work of five Knoxville Girls - works in fiber, ceramics, letterpress printmaking, painting and mixed media.

The Knoxville Girls are: Cara Pfennigwerth, Amanda Humphreys, Laura Baisden, Peggy Hambright and Pioneer House owner, Julie Belcher will be showing new work.

Reception for the artists is First Friday, November 3 (5-9pm) and show closes December 23. Hours are regular Pioneer House business hours - extended hours for the holiday season start after Thanksgiving.
---
image: Peggy Hambright and Julie Julie Belcher, Magnolia, encaustic beeswax & oil painting