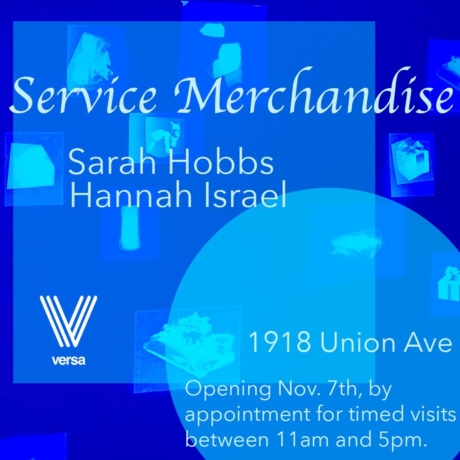 Exhibitions
SARAH HOBBS & HANNAH ISRAEL: SERVICE MERCHANDISE
Sarah Hobbs, Hannah Israel
Service Merchandise is a collaborative and immersive exhibition created by Sarah Hobbs and Hannah Israel. Schedule a visit on November 7th to meet these wonderful artists at https://www.versagallery.org/galleryvisit

To address concerns of COVID-19, VERSA will be limiting the number of visitors in our gallery by offering scheduled appointments to see this installation in our space through the month of January 2021.

Please message us if you have any questions about booking a visit. We'd be happy to answer any questions or concerns, and we look forward to welcoming you!