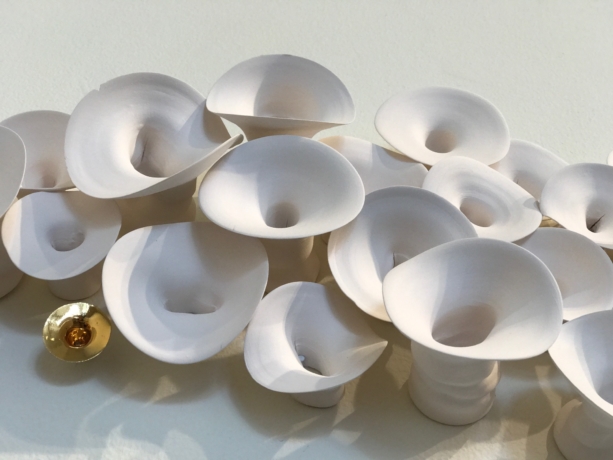 Exhibitions
CONVERGENCE: A FINE CERAMIC SCULPTURE EXHIBITION
Katherine Hanks
Stephanie Anne Martin
Shadow May
Convergence explores the metamorphoses of supple clay into artworks with soft feminine lines, robust well-defined shapes, or objects that become part of a larger multi-media sculpture. Convergence blurs the lines between male and female and marries fierce with delicate.
This event is free and open to the public.
All works are available for purchase just in time for holiday gift giving.